T
h
i
s
p
a
g
e
i
s
u
n
o
f
f
i
c
i
a
l
l
o
r
e
.
N
o
n
e
o
f
t
h
i
s
i
n
f
o
r
m
a
t
i
o
n
i
s
c
a
n
o
n
t
o
N
e
o
n
D
i
s
t
r
i
c
t
.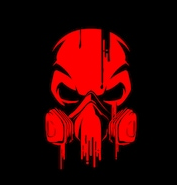 INFORMATION
The West Side Raptors are a Hitman Agency in Neon District, Assassinating Targets & Executives for Vigilantes and Syndicates. They are Well Known by the Citizens and the Locals, As they kill and kidnap Executives & Higher Ranks off the Streets. THE WATCH Heard about unknown assassinations made by them Because the Local Citizens were discussing the Raptors. They're allied with Devil's Reapers, The Red Spades & SAR Systems. One of their biggest crimes was Capturing a Regional Manager of the Amery and Torture him with Blades & Fire while Livestreaming on the Media & TV.T he Executives & Amery Members started getting Worried about this, and They've decided to hire Bodyguards to Protect them from those Assassins. But as rumors spread across the Raptors that new WATCH weaponry is being developed, the Raptors need to seriously begin thinking of a full out assault on the Amery Site. A new drone is in production, that is bulletproof and armed to the teeth, they have already wiped out minor syndicates and crime families and may now come for the raptors.
LORE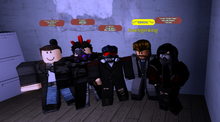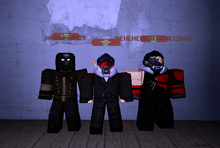 In the year 2043, a recent jump in criminal activities went off in North America. The main source of it was in the Neon District. Riots, minor attacks, robberies, street fights, rebellion in the alleyways and, the underground. People had enough. It was time for a change but they knew it wasn't going to happen. Rumors were going off about Bounty Hunter and Hitman agencies going after Executives and high ranks. Little did they know, the rumors were true. Executives were secretly being killed and kidnapped off the streets. People were now scared because they thought the WATCH themselves
are trying to take over the district.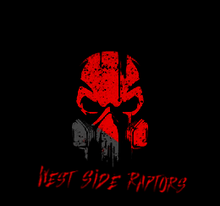 A few months later, there was news going on about a high ranking in WATCH being kidnapped. It was the newly created Bounty Hunter agency. They live-streamed the kidnapping and torture. People were both afraid and happy to have them around. Their message went off to the nearby districts as well. In the following year, they got well-known around the district. They got themselves a name by the public - Raptors. Called "Raptors" because of how fierce and merciless they were yet they are men and women of honor and respect. Now they are haunting Neon District. THE WATCH still don't know where their headquarters are. Executives are now hiring bodyguards to keep them safe. The district has been calming down with the recent assassinations of high ranks. Everything is slowly going back to normal thanks to those few people that created the agency. They are not afraid to take up any task - it just has to be the right price.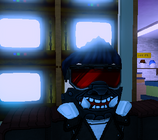 Leaders
H. "Jackan" James
J. "Riptide" Jackson

Community content is available under
CC-BY-SA
unless otherwise noted.