T
h
i
s
p
a
g
e
i
s
u
n
o
f
f
i
c
i
a
l
l
o
r
e
.
N
o
n
e
o
f
t
h
i
s
i
n
f
o
r
m
a
t
i
o
n
i
s
c
a
n
o
n
t
o
N
e
o
n
D
i
s
t
r
i
c
t
.
TF141 Discord: https://discord.gg/TjAvD7R
THIS IS NOT A COMMUNIST FACTION, THE SOVIET UNION WAS DISSOLVED IN 1991.
SEVERAL PEOPLE HAVE VANDILIZED THIS ARTICLE BY ACCUSING MY FACTION OF BEING "COMMUNIST" OR "TRYING TO FORCE OURSELVES INTO THE LORE". THERE MAY BE FALSE INFORMATION HERE WHICH I FAILED TO REMOVE.
When it became evident to the Kremlin that the technologies developed by Amery and other technological companies were rapidly advancing, the Russian Government responded by subsidizing Russian tech companies, which in turn began producing their own cybernetics. While this strategy did work, the Kremlin also wanted to obtain the information and other trade secrets of these corporations, and sabotage them in some way. Due to this, Russian President Mariya Putina ordered the Russian Foreign Intelligence Service to form Task Force 141, a group of agents committed to intellectual property theft and technological corporation espionage. This group drew recruits from the ranks of the SVR, GRU, and the Spetsnaz, and currently operates in Neon District, Los Angeles, and New York. While the Task Force's official purpose is corporate espionage, it is the only SVR unit operating in Neon District, and thus has taken the responsibility of defending Russian interests in the city. TF141 Agents may be deployed to protect Russian arms shipments, or wage guerrilla warfare against Russian criminal groups. Whatever the job, the Task Force always gets it done.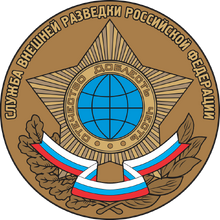 Equipment:
AK-47U Carbine/Rifle
MP443 Grach Pistol
Various Biotech & Prothetics
Nano Injects
More in RP
Ranks (highest to lowest):
Kapitán/Captain
Stárshiy Leytenánt/First Lieutenant
Leytenánt/Second Lieutenant
Mládshiy Leytenánt/Junior Lieutenant
Starshy Praporshchik/Chief Warrant Officer
Praporshchik/Warrant Officer
Starshina/Sergeant First Class
Stárshiy Serzhánt/Staff Sergeant
Serzhánt/Sergeant
Mládshiy Serzhánt/Junior Sergeant
Yefréytor/Private First Class
Ryadovóy/Private
Key People:
Captain Brentony Tarrantzky, Task Force Commanding Officer (Erika_Schmitz)
First Lieutenant Andrey Kondraschin, Task Force Executive Officer (Sad_Monk)
Junior Lieutenant Natasha Mendelev, "Lyutsifer" Platoon Leader (Erika_Schmitz)
Erika_Schmitz, Faction Founder & Owner
Sad_Monk, Co-Owner
Allies:
Dedsec Hackers
Syndicate Union
Communist Control Centre (not even an alliance, more of a neutral relationship)
Community content is available under
CC-BY-SA
unless otherwise noted.