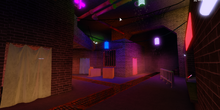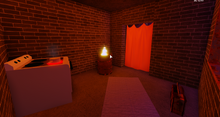 A know breeding ground for several criminal organizations in Neon District, these include the West Side Fire Dragons, Vitezovi Srbije, and many more. This area can be found by going into several manhole covers around the city. This area is home to Underground Arms, where you can buy a variety of weapons. Apartments here range from 100 E-Cash to 300. There is also a doctor's office that can be used for roleplaying.
Community content is available under
CC-BY-SA
unless otherwise noted.