Atomic Automat is a conventional fast-food restaurant located in the Lower District, offering many purchasable items, some of which are preexisting in the game. The Automat's mascot is a red bird known as "Chubbi", which is prominently displayed around the restaurant with posters and hanging signs. There are multiple kiosks to order food at, one inside and one outside the front. There are multiple booths and counters to sit at and eat inside. The back door leads to an alley, from which you can go to the back of Discount Clothes and a garage.
The Atomic Automat menu hanging under the cash register displays 3 different types of burgers. These are the Classic Burger, Combo, and Redwood. The kitchen inside Atomic Automat is fully autonomous, hence the name 'Atomic Automat'. You pick up your order at a counter outside the front door.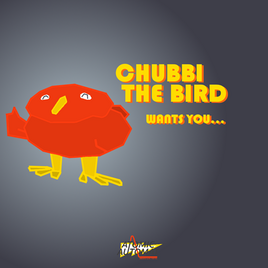 Stock
| Item | Image | E-Cash | Description |
| --- | --- | --- | --- |
| Surreal Cola | | 23 | Feeling Scrombled? Enjoy the taste of orang surreal cola. |
| Chubbi Plushie | | 430 | A small doll of Chubbi, Atomic Automat's world famous mascot. A must-have item for children. |
| Zai Fries | | 30 | These fries are seriously oishii. 20 grams of salt per serving. |
| Classic Burger | | 35 | Neon District's #1 Burger since 2026! Contains 5% real meat. Hungry citizens often stop by to pick one up on their way home from work. |
| Coffee | | 22 | Make sure to grab a coffee before your 14-hour work shift! |
| Atomic Water | | 15 | Collected from the leaky sink drain. |
Trivia
Redwoods is a nod to the ongoing mystery Redwood Apartments especially the quote "The beef is hidden somewhere!".
The Combo is just the Classic Burger with just some Zai Fries added.
2 of the 3 burgers are not available to buy. [The Classic Burger being the only exception.]
Community content is available under
CC-BY-SA
unless otherwise noted.